The Wood Duck, Blue Heron and Osprey river log cabins were build in 1997. They are our smaller cabins with just 2 rooms. The back room has a double bed and a bunk bed and the shower stall bath room.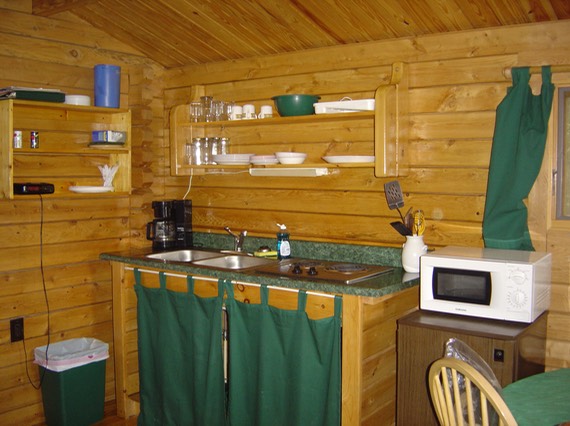 The front room has a double bed, a bunk bed and the mini-kitchen which has dishes and pans for 6. There is a small bar-type refrigerator.  
No TV, no phone, no hot tub--just the simply things of life. Cell phones might not work but the turkeys and deer won't mind.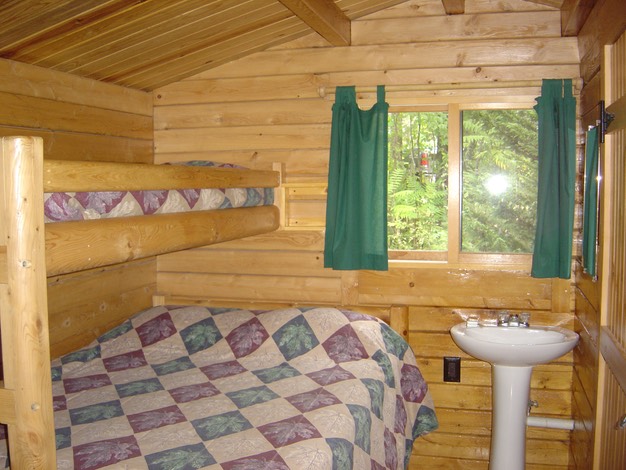 Each cabin has a picnic table, fire ring and a charcoal grill at the cabins.
These cabins are closer to the river, and on a completely wooded 2 acres. Down by the river, there is an area for a bonfire and boat landing. Great for fishing and swimming.
These cabins are 13 miles from Luray VA, 3 miles from the Outfitters and just steps from the GW National Forest.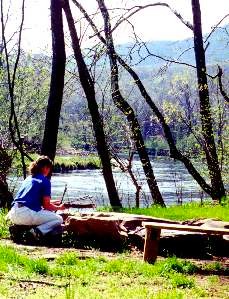 Springtime on the River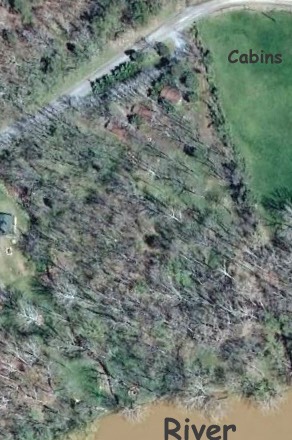 Google earth view
These cabins are 3 1/2 miles beyond the Outfitters and 13 miles from Luray. The GW National Forest is just across the road. The main road out front can lead you to  the closest boat landing in another mile and more National Forest. Here a link to hiking trails in the area.

Check out the Calendar pages for open dates. There is an on-line reservations page there too. Do book early! Plan to stay a night, a weekend or even a week!
Do also visit Shenandoah River Outfitter's main website for information on the canoe, kayak, raft and tube rentals.
Hope to see you soon...